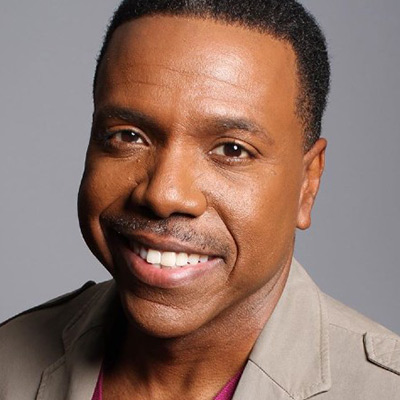 Have you ever made a decision to change, and genuinely meant it from your heart? However, the more you attempted to make necessary adjustments in your life, your surroundings, friends and memories of the past kept dragging you back to your old ways? Or, you may have taken on a "lone ranger" mentality where you tried to do everything in your own ability, without depending on God or a support system of strong Believers. These are not uncommon occurrences in the lives of people who initially embark on the journey of change. In order to successfully endure the process of change, you'll have to simultaneously disconnect from hindering relationships, behaviors and mindsets, and embrace the help of the Holy Spirit and others who can benefit your life.
First, I can't emphasize enough, the importance of disassociating from things that stop your growth, once you decide to change. You may feel comfortable with your old ties and relationships with certain people, but you must honestly evaluate them to determine if they are bridges to your next level, or burdens in your life.
Everyone has a friend who is fun to be around, but doesn't contribute to your spiritual growth as a Christian. I'm not saying to be mean to your old associates. The Word instructs us to walk in love toward others (Matthew 22:39); but you should not remain in close fellowship with people who aren't going in the same spiritual direction. First Corinthians 15:33 says, "Be not deceived: evil communications corrupt good manners." You will never reach your destiny if you hang on to people who are not beneficial to your advancement.
When God spoke to Abraham to leave his country and what was familiar to him, he disobeyed God's full directive and decided to bring Lot with him. As a result, Abraham experienced a period when God did not deal with him directly. He and Lot ended up separating because there was strife between them. Lot was family, but he was hindering God's purposes in Abraham's life.
Like Abraham, change may even involve choosing God over family members and loved ones (Matthew 10:34—38). Yes, there will be people in your life you must break ties with, no matter how uncomfortable it may be. Ask the Holy Spirit to help you sever unfruitful relationships and trust Him to show you exactly what to do and say. Be encouraged and submit to the will of God for your life by agreeing with what He has to say about your relationships while in the process of change.
As you disconnect from your past, be sure to rely on the Spirit of God. He is a helper and is standing by to assist you. As you let go of old relationships, ask Him for new ones that will help you grow. Divine connections from God are essential to your success; He never intended for you to be an island all by yourself. The right people in your life can be positive bridges to help you reach your destiny.
Even in your daily life, you will need the power of God to help you sustain lasting change. The enemy will try to get you to accept his words and suggestions, all in an attempt to get you to revert back to your old mindset and life. When times of testing and temptation come, resist the devil by using the Word against him. Declare that you are a new creation and your mind is being renewed (2 Corinthians 5:17; Romans 12:1—2). When you begin confessing God's Word, you activate the power of God to come in and give you the help you need during challenging moments.
No one ever said change was easy. However, change is necessary and achievable when you do your part. Set your mind on the goal of achieving everything God has imagined for you and press forward.
Experience "Your World with Creflo Dollar"! Everyone faces challenges in life, and with every challenge we face, there is a solution. "Your World" is passionate about empowering our viewers for positive change through the Grace of God. We invite you to tune in weekly!